Mahindra Thar EV Concept Revealed – Thar.e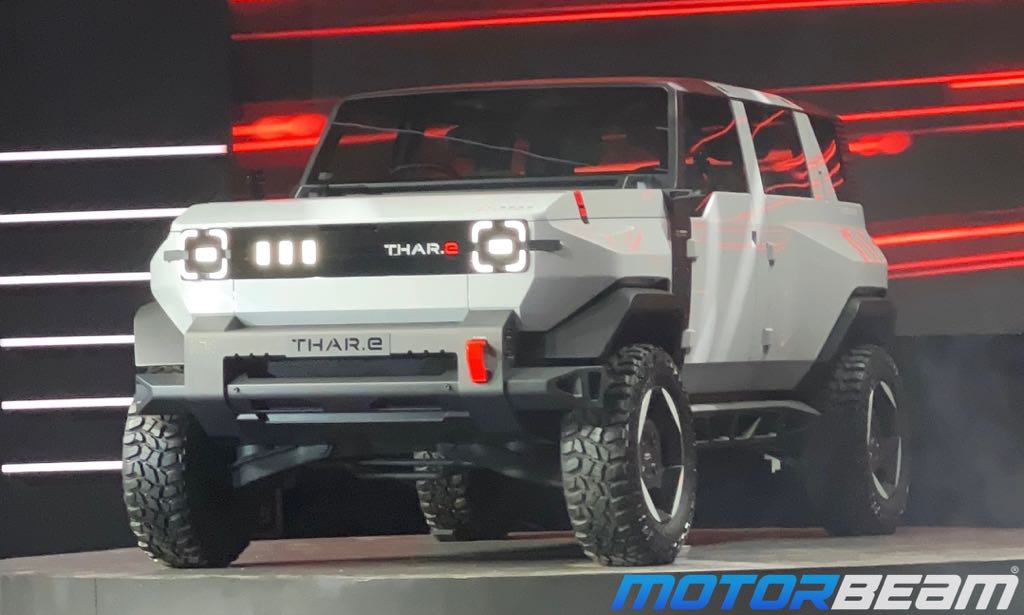 Mahindra Thar EV concept will be based on the INGLO platform
Mahindra Thar EV concept revealed, it's called Vision Thar.e. The Indian UV maker showcases a new design direction with this concept and a unique modular layout.
The off-road vehicle looks very rugged and has a square theme all across. It has a modular construction and adaptable components. To be honest, it looks like a Lego version of the Ford Bronco considering the geometric surfaces and toyish design.
It has a minimalistic interior with a central pivoting screen, rugged grab handles, fabrics made with 50 percent recycled PET and uncoated recyclable plastics.
The 5-door electric SUV will be based on the INGLO P1 platform. This new dedicated EV platform will underpin five more all-electric SUVs. The new skateboard platform is modular and variable in length, wheelbase and height.
Mahindra also has plans to launch XUV.e, Scorpio.e and Bolero.e as well. The carmaker has revealed a new brand identity for their range of upcoming electric vehicles.