Top 6 Supercars That I Loved Driving
In today's day and age some luxury sedans can outperform a supercar, however, here are 6 supercars which can never be replaced.
Top 6 Supercars
Everyone loves supercars. They are the bread and butter of every rap video and a staple in an enthusiast's dream. With cylinders ranging from as low as 4 to an insane 16 in case of a Bugatti, supercars get a lot of attention and are also very expensive. Modern supercars have all kinds of engineering right from turbochargers to superchargers to increase their total power output and make them even faster. Today we will list down 6 of the best supercars.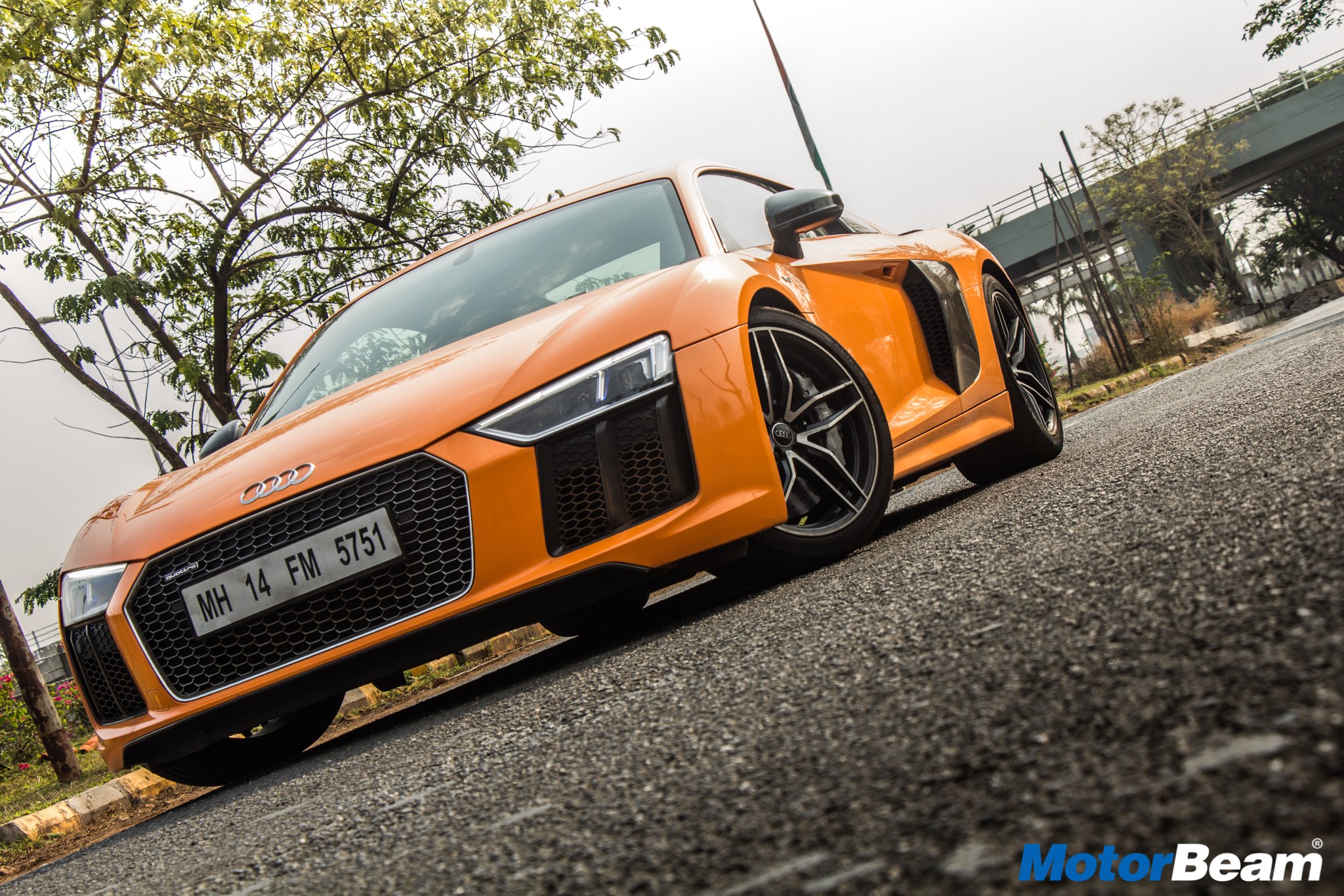 Audi R8
The Audi R8 is the best Audi according to me. It looks kickass and changed Audi's image too. Great grip, amazing performance and the V10 engine is stellar. I have driven quite a few, right from the first-gen to the LMX to the second-gen. The first-gen was more charming. Initially, it came with a V8 but I have only driven the V10. The sound and high revving nature of the 5.2 NA V10 is what makes you go crazy and it delivers 600 HP and redlines at 8500 RPM. The Audi R8 handles quite well too. You can call it the Lamborghini Huracan on a budget as it shares its engine and platform with it, but still costs Rs. 3.5 crores, or Rs. 60 lakhs less than the Lambo.
Mercedes-AMG GT
The Mercedes AMG GT not only looks gorgeous with the long hood but the interior is also well put-together, typical of a Mercedes. There are so many options globally like the GT, GT S, GT C, GT R, GT R Pro, GT R Black and then Roadster versions of all too. All of them are powered by the same 4.0-litre, twin-turbo, V8 engine that offers a range of outputs depending on the variant. This engine is so good that it's the sole unit that powers all AMG cars in different tunes of course. But the AMG GT isn't about outright performance (it's slower than the E63 with the track focussed GT R taking 3.6 seconds to the ton), it's about handling and with power going to the rear wheels, it's absolutely pinpoint accurate but super stiff too.
Nissan GT-R
The GT-R is less of a supercar and more of a sports car but the it can kick a supercar's ass. I have driven it on the track as well as the road and trust me, this car defies numbers by offering superior engineering. The 3.8-litre V6 is hand-crafted and outputs 550 PS and up (depending on the model) and reaches 100 km/hr in just 2.8 seconds with a top speed of 330 km/hr. It comes with loads of tech including a sophisticated 4-wheel drive system but most importantly, brilliant handling, amazing grip at all times thanks to the fab 4-wheel drive system and a crazy loaded infotainment system with loads of telemetry data. It's called Godzilla for a reason and has won a crazy number of awards over the years. We need a new-gen of the GT-R though.
Lamborghini Huracan
The Lamborghini Huracan is the R8's prettier, sexier, faster and more expensive twin. It looks sharp but drives like a hoot on steroids. The 5.2 V10 is a gem, is NA, revs fast, sounds insane and redlines at 8500 RPM plus. Heck, it's so good, it gives its elder brother look weak and old, sorry Aventador. But Lambo being superior to Audi, the company pulled rank and thus the Huracan outputs more power than the R8 at 640 BHP, making it even more exciting. 0-100 km/hr comes up in under 3 seconds, 0-200 km/hr under 9 seconds, top speed of 325 km/hr and a gearbox which shifts lightning fast, a proper Bull which like the R8 can be had with a RWD too. The RWD more fun and saves money but increases the insurance premium.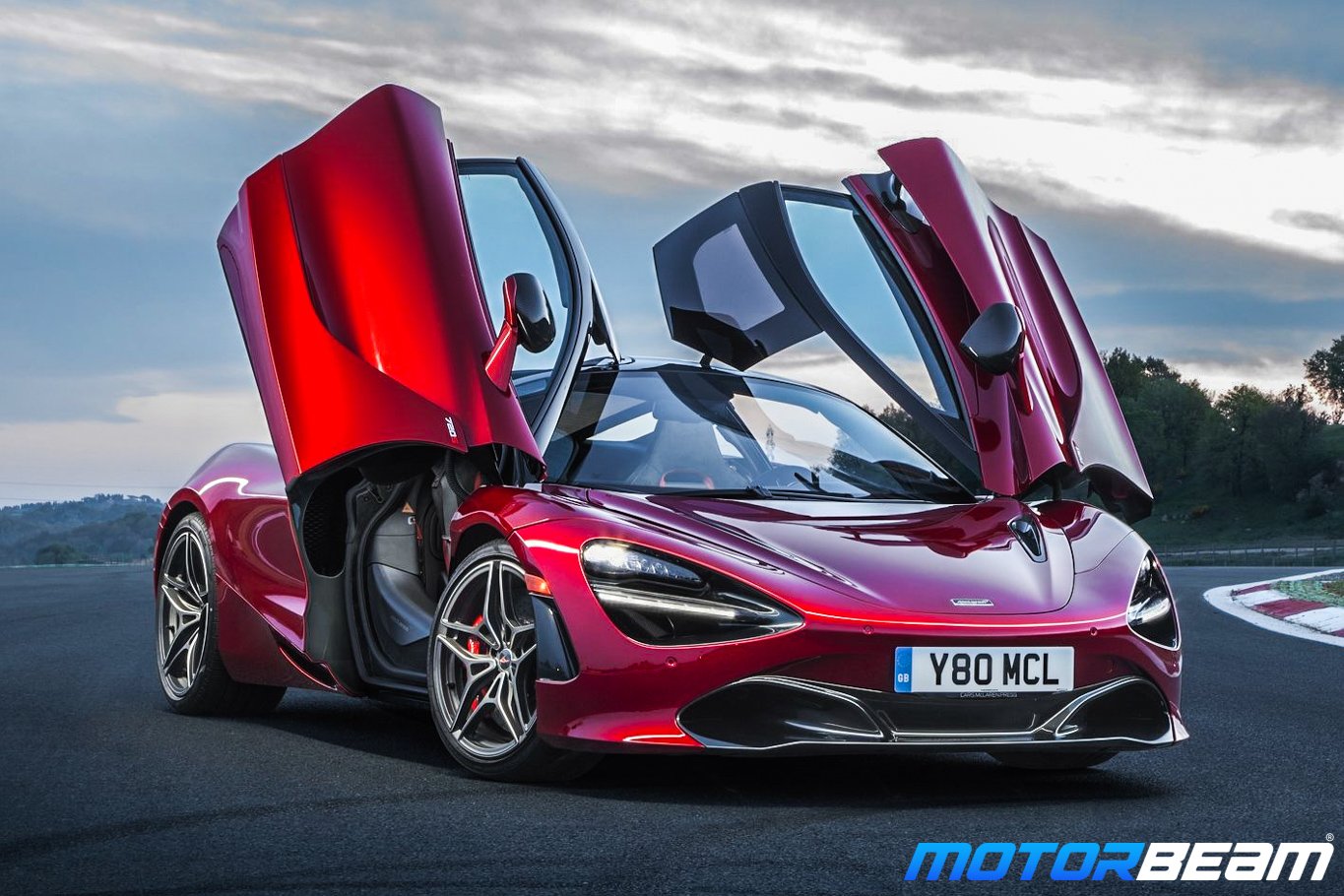 McLaren 720S
When does it happen that a supercar maker would under-quote output numbers? We have heard over quoting many times but McLaren under quotes power on the 720S which actually produces close to 800 horses. No wonder it eats the Ferrari 488 Pista and Lamborghini Aventador on a race track. It's the most exciting supercar of late, right from its looks to the tech, like the dihedral doors, changing instrument cluster, advanced suspension, lack of air vents, variable drift mode and the list goes on and on. It has great traction for a rear-wheel-drive car while 0-100 km/hr takes just 2.9 seconds, 200 km/hr comes up in 7.8 seconds and the top whack is 341 km/hr.
Ferrari 458
Easy to guess the number 1 car on the list. Yes, it's the Ferrari 458 Italia. It uses a 4.5-litre, V8 engine and the highlight is that it's naturally aspirated, the last of the Ferrari V8s not to have a turbo. The power output of 562 HP might seem less considering this list has a lot more powerful cars but it makes that power at its redline of 9000 RPM! The 0-100 km/hr time is 3.4 seconds while top speed is 340 km/hr so yes it might be slow in terms of outright acceleration but the nature of the engine makes you go totally nuts as it pulls all the way to the redline and makes your pants wet. The 7-speed Getrag gearbox on the 458 is shared with the Mercedes SLS AMG and is the first regular Ferrari (non-limited edition model) to not get a manual. The Speciale version goes for 4x the price in the market now as it was limited with less weight, more tech and 600 PS of power, shaving almost half a second to the ton and doing 0-200 km/hr in 9.1 seconds.