Ather Grid Charging Not Free Anymore, Now Pay Rs. 1/Min + GST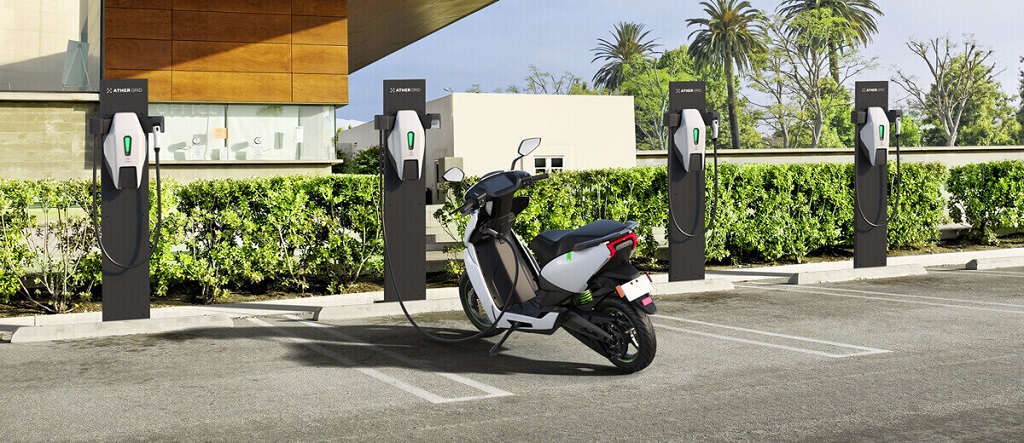 Ather Grid points won't offer free charging for all henceforth
Ather Grid charging points offered free charging for all users until now. The electric scooter maker will now charge Rs. 1/minute + GST. The paid charging will start from 1st August.
Ather believed that public charging is a key component for EV adoption and had kept the Ather Grid network free to access since 2018 for all. However, now the company says free charging leads to crowding when riders plug in for long hours.
The company says the Ather Grid is designed to give quick top-ups on the go. Paid charging will ensure that owners charge only for the duration needed and free up chargers to those who really need it.
However, there are some exceptions. Ather 450 (Gen 1 and Gen 1.5) owners will continue to get free charging access at Ather Grid points. If you have purchased a scooter during Ather Electric December (2022), charging at Ather Grid will continue to be free for the duration of the offer.
Now lets see if it's feasible to charge your scooter at the grid or at home. With Rs. 1/min + GST fee, it roughly turns out to be around Rs. 100 or more for 80 percent of charge. In comparison, at home you can charge the scooter for around Rs. 20. Charging at the grid will only make sense if you are running out of range and need a quick charge.
With the paid charging and increasing price of electric scooters considering the lower subsidy now, it will get challenging for the companies to sell their EVs. Moreover, it will slow down the adoption of EVs across the country. What are your thoughts on this move by Ather?