Fire Shatters Ather's Chennai Experience Centre – [Video]
Fire breaks out at Ather Energy's Chennai experience centre, 4 450Xs reportedly burnt as per eyewitness
At a time when major EV players like Ola Electric, Okinawa, and Hero Electric are yet to the recover from the backlash fire accidents have caused them, Ather Energy, which was all-this-time immune to such incidents, has now landed in a similar problem.
Fire has broke out at its experience centre, Ather Space, in Nungambakkam, Chennai. The cause of the fire is not known yet and an eyewitness can be heard saying that as many as 4 electric scooters, 450Xs, inside have been consumed in the flames.
A live footage of the accident shows thick grey smoke emerging out from the entrance of the building to the point that no person could even step near. Fire engines can be seen at the spot getting into action to put out the fire and smoke.
Ather Energy quickly acknowledged the same and posted a statement on its Twitter handle which read, "Before you hear it from others, there has been a minor fire incident at our premises in Chennai."
The fire reportedly broke out in the evening of 27th May. "While some property and scooters got affected, thankfully all employees are safe and things are under control. The experience centre will be operational shortly," the statement added.
The experience centre in which fire broke out became functional on 24th July, 2019. It's twice the size of Ather's first such centre in Bengaluru inaugurated in June 2018. The showroom is so advanced that it even logs the test rides done by potential buyers.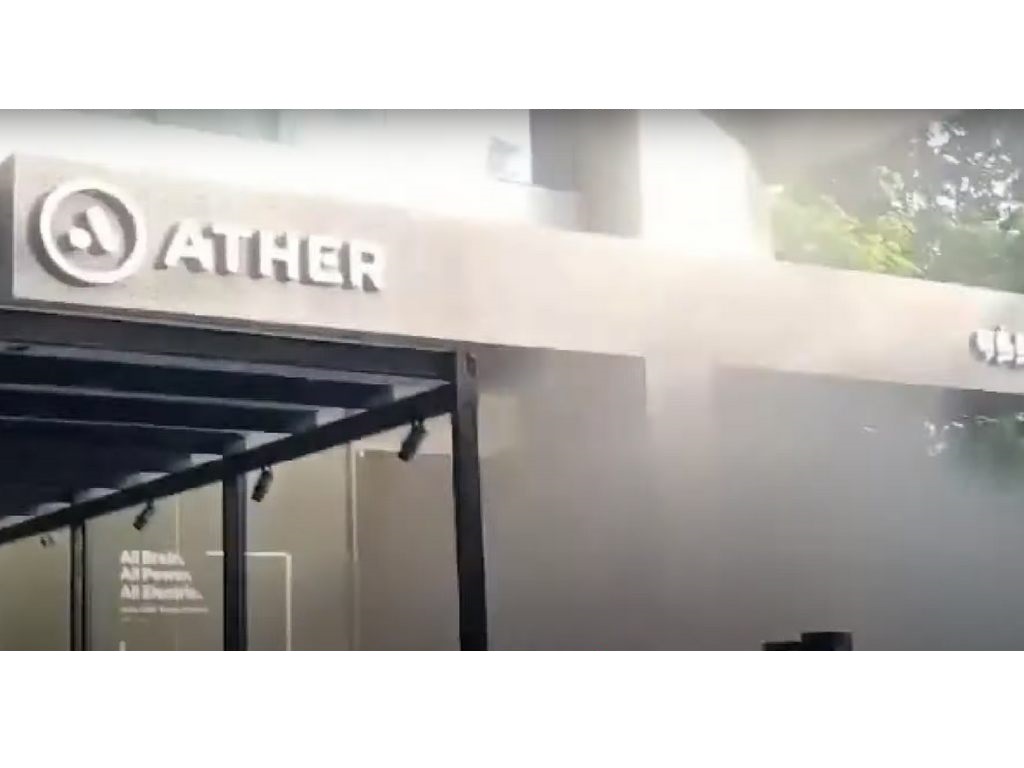 In addition to being a sales showroom, the experience centre also teaches customers about every aspect of the Ather scooters and helps them witness the engineering and mechanical efforts that have gone into the manufacturing processes.
Apart from seeing the key components of the scooter, customers can learn and interact with the intelligent and connected features through a dedicated digital display at the premises.