TVS Launches ARIVE App, Expands Digital Outreach
The firm says the application is aimed at transforming customer experience of exploring 2-wheelers.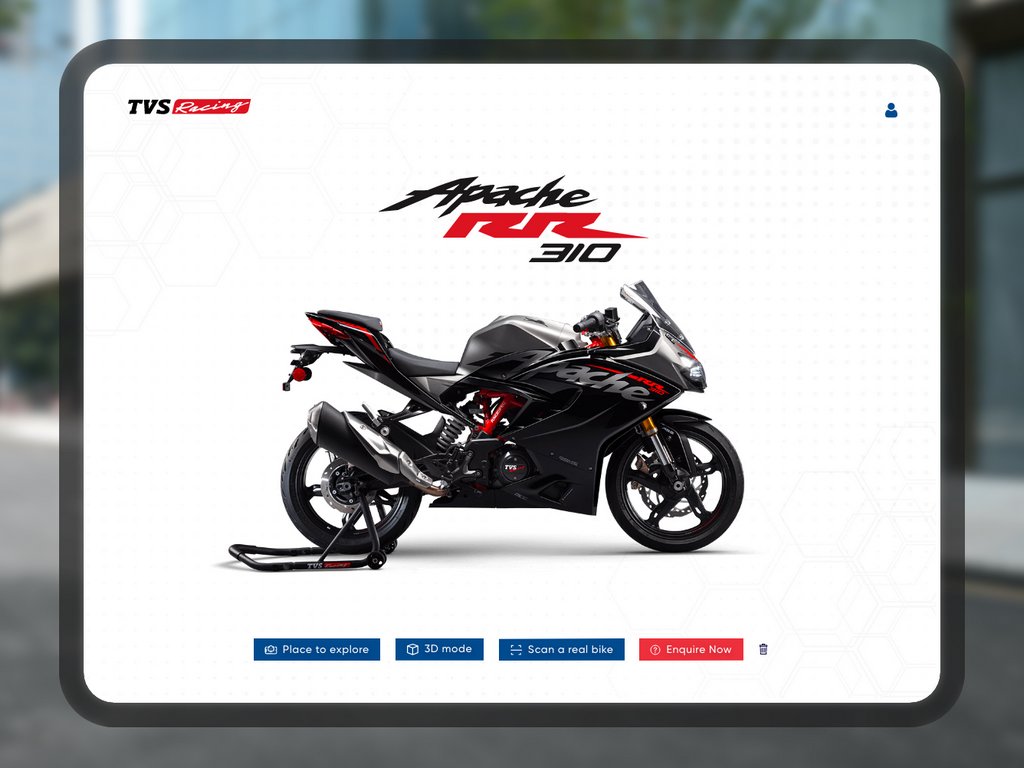 TVS Motor Company has launched the ARIVE mobile app that it says is aimed at transforming customer experience of exploring 2-wheelers.
Claimed to be first in its segment, the Augmented Reality Interactive Vehicle Experience (to give its full form) app allows people an in-depth product exploration and purchase experience using AR technology.
The TVS ARIVE app will mark its entry with the Apache RR 310 and RTR 200 4V motorcycles and will later be expanded to the manufacturer's entire range, offering an independent module for every product.
Each module is further divided into three different modes, namely – Place To Explore (AR-based), Scan a Real Bike (AR-based) and 3D mode (for non-AR compatible devices).
Further, each of these modes offers multiple hotspots that highlight features through an X-ray vision of the vehicle, supported by a detailed description, videos and animations.
For example, the Place To Explore mode in the TVS ARIVE App creates an augmented experience of the real vehicle, by positioning the virtual 3D model of it in the AR world. The user can the have a 360-degree view of the motorcycle.
More options such as Sell Through Process (for booking test rides and locating the nearby dealer), the ability to change the bike's colour, get to know its specifications are present along with a product videos section.
There is also a booking option that redirects users to the TVS website. The app is now available on Google Play Store and Apple App Store for iOS customers.
TVS ARIVE App
TVS has launched a new application named ARIVE
It uses AR tech to provide an in-depth product experience
Now available for the RR 310 and RTR 200 4V