In news that isn't shocking, Scream 7 (which may be styled Scream VII) is on the way. But what is surprising is that Radio Silence is reportedly handing director duties to Happy Death Day's Christopher Landon. Matt Bettinelli-Olpin and Tyler Gillett, who make up the filmmaking team, revived the franchise with Scream (2022) and followed up with Scream VI in March. The Hollywood Reporter reveals that Radio Silence is focusing on an original horror movie for Universal Pictures instead. However both of them along with another Radio Silence member, Chad Villella, will be executive producers for the next Scream film.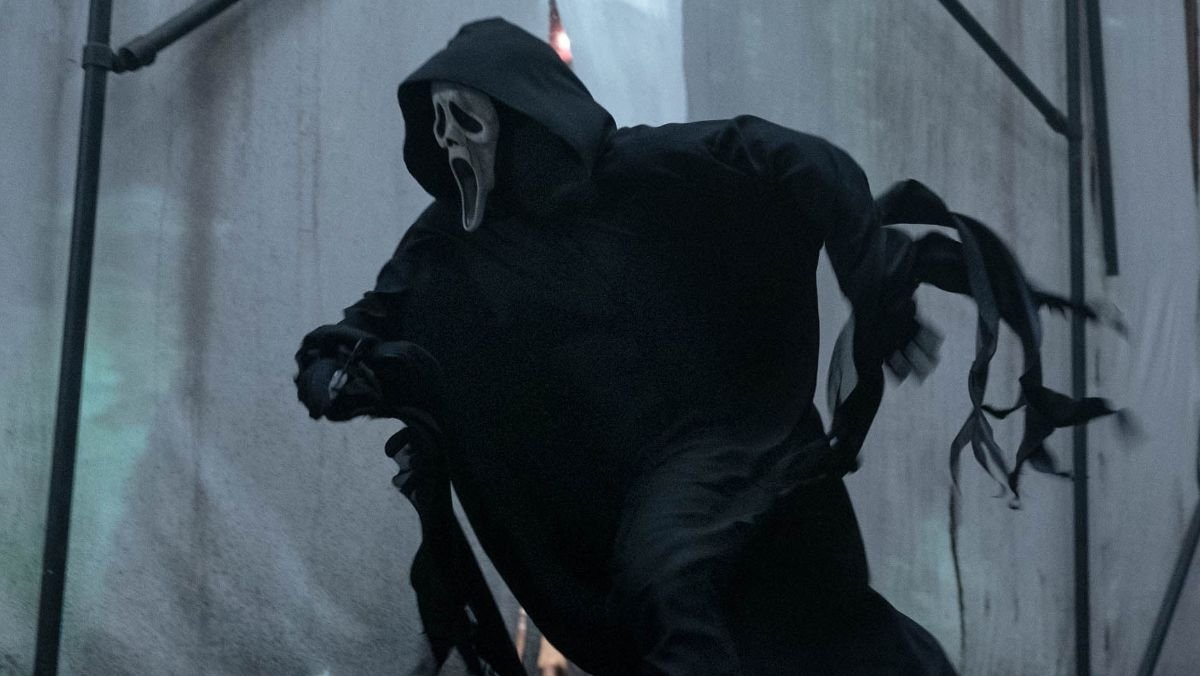 Of course, it will be a long time before Scream 7 hits our screens. The ongoing strikes are the rightful focus at the time and, pending a fair deal for writers and actors, perhaps we will learn which cast members will return. It seems a given that Jenna Ortega and Melissa Barrerra will return as Tara and Sam Carpenter, respectively. I'd love to see this film dig into those mysterious years when Sam left Woodsboro, much like Scream 3 did with Sidney's mom Maureen Prescott. Maybe we will discover something that will completely turn her story arc on its head. We have a theory about Sam's new boyfriend Danny that could check out in this next installment.
Mason Gooding and Jasmin Savoy Brown will likely reprise their roles as Chad and Mindy Meeks-Martin. We need the Core Four back together again. Writers James Vanderbilt and Guy Busick penned Scream (2022) and Scream VI. We don't yet know if they will return for Scream 7.
The last two Scream films got a lot of critical and commercial praise. Hopefully the next film will continue to meet fans' expectations. For now, we can only wait and see how Ghostface will slice and dice his next set of victims.