Move over old MCU (Marvel Cinematic Universe), the new MCU (Mattel Cinematic Universe) has arrived, and it's ready to launch with 14 announced movies and reportedly 45 more films waiting in the wings. How many phases is that? Bolstered by the success of the Barbie movie, Mattel is ready to turn all its toys into tales for the young and old. And while nostalgia is on their side, to a degree, it feels like the beauty of Barbie did not come simply from Barbie being a beloved and ubiquitous doll. Instead, the movie's success stemmed from that truth mixed in with other integral components parts like heart, humanity, and a true purpose of story.
Although the Mattel Cinematic Universe may gain some curiosity points for things like Wishbone for the modern age, and may actually deliver some more interesting movies, like a surrealistic take on Barney—it feels like most of these post-Barbie Mattel movies will likely not take away the correct lessons. Here are the 14 movies Mattel has in the works after Barbie.
Mattel's 14 Announced Projects—From Polly Pocket to UNO and More
Barney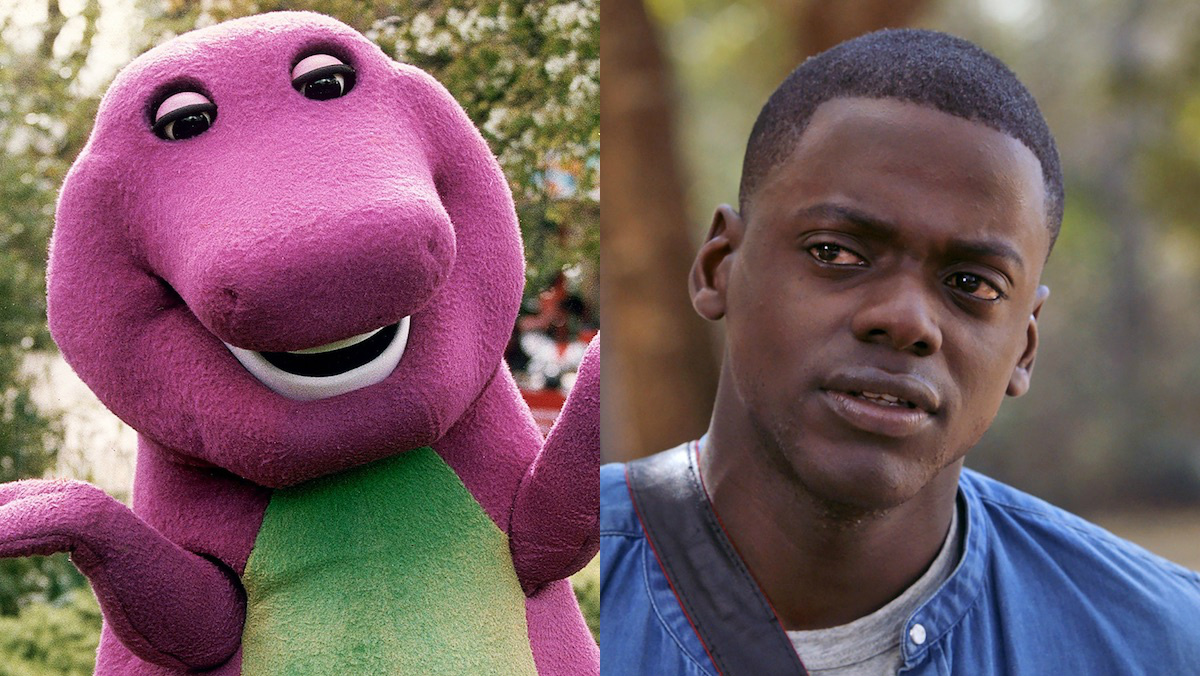 Of all the movies on this list, Barney feels like it will have the most legs to stand on. Produced by Daniel Kaluuya, this take on the movie won't necessarily feature a "dark" Barney, but will likely share some of Barbie's more adult visions of the childhood classic. Mattel Films executive Kevin McKeon noted to The New Yorker that the movie was "surrealistic." And offered, "It's really a play for adults. Not that it's R-rated, but it'll focus on some of the trials and tribulations of being thirtysomething, growing up with Barney—just the level of disenchantment within the generation."
Kaluuya, meanwhile, previously noted, "Barney was a ubiquitous figure in many of our childhoods, then he disappeared into the shadows, left misunderstood… We're excited to explore this compelling modern-day hero and see if his message of 'I love you, you love me' can stand the test of time."
Like Barbie, Barney evokes a specific set of feelings in different generations. A Barney movie does seem like a rife place for Mattel to take the right next step in their cinematic universe.
Polly Pocket
If one doll can make for a successful movie, we can see how Mattel imagines another can. A Polly Pocket movie does certainly have an interesting setting. Everything is small, for one. So we guess that could make for some sort of interesting commentary, although Polly Pocket doesn't seem to come with as strong a perspective as Barbie, as far as the brand goes. The Polly Pocket movie will star Lily Collins and come from writer/director Lena Dunham.
Hot Wheels
J.J. Abrams is set to bring a Hot Wheels movie to life. People certainly do love Hot Wheels and car movies have seen success in the past… So we guess we'll just have to wait and see what kind of emotion, character, and lens flare can come of a Hot Wheels movie.
Rock 'Em Sock 'Em Robots
We somehow feel unsurprised to hear Vin Diesel will star in a movie featuring Rock 'Em Sock 'Em Robots. We supposed there's a real tragedy in having to constantly hit someone else for your whole existence. But we feel this might become a gritty action movie instead. Ryan Engle is set to write the script.
American Girl
Now, we don't feel surprised Mattel wants to explore an American Girl movie as part of its cinematic universe. In fact, the American Girl brand could actually be a movie universe all on its own, considering it has many stories already ready to go. But it sounds like for now there will only be on American Doll movie. According to Variety, it will be "a family comedy" which will "help girls grow with confidence and develop character."
Magic 8 Ball
According to Variety, the Magic 8 Ball movie will "probably be a PG-13 thriller." But, we think Mattel should go with an R-rated horror movie surrounding the Magic 8 Ball. Now that would give us truly something we could not have expected. But we can see it now. Ask a question if you dare and no do-overs to your fate.
Masters of the Universe
A live-action He-Man adaptation has been in the works for a long time. But the Mattel's Masters of the Universe movie was recently canceled at Netflix. Still, Mattel is looking for a new home for it, and maybe the success of the Barbie movie will help. Kyle Allen is set to star as He-Man.
Major Matt Mason
This Mattel doll is a little different from the others mentioned, Major Matt Mason is an astronaut action figure from the 1960s. He lives and works on the moon, so we guess we can see where this is going. Mattel's Cinematic Universe will likely reach space much more quickly than even the MCU did. The movie will star Tom Hanks, and Akiva Goldsman and Michael Chabon are attached as writers.
UNO
Okay, an UNO movie really has us shaking our heads. UNO is a great card game, but we're not really sure how it's a movie! Marcy Kelly, however, will figure it out as the named writer.
Wishbone
Does Wishbone really need a reboot? The Wishbone PBS '90s show lives as a perfect masterpiece and we shouldn't touch it. Not even if it means another cute and well-read Jack Russell terrier on our screens.
Matchbox
The Matchbox movie will be another car-centric piece for Mattel. Apparently, it will be an action movie depicting the toys from 1953.
Thomas & Friends
Thomas & Friends had 24 seasons and aired from 1984 to 2021—a good long life. But now Mattel will resurrect Thomas & Friends as a fantasy movie from director Marc Forster.
View Master
Who doesn't remember the classic red View Master. This Mattel toy will become an adventure movie—but we think it ought to skew toward horror too.
Christmas Balloon
Mattel will give themselves a biopic with this movie based on a true story. Per Variety, Christmas Balloon will tell the tale of "when Mattel donated toys to help make a young girl's dream come true after she tied her Christmas list to a balloon that was found by a grieving couple who worked with the toy company to fulfill the girl's wishes. Mattel looks to produce a family drama drawing from the story."