The new Teenage Mutant Ninja Turtles animated film Mutant Mayhem isn't even out yet. However, Paramount is apparently feeling confident that they have a winner on their hands. So much so that according to Variety, Paramount+ is planning a two-season series that will bridge the gap between Mutant Mayhem and its greenlit sequel. This new sequel movie doesn't have a name yet, but the streaming show has the title Tales of The Teenage Mutant Ninja Turtles.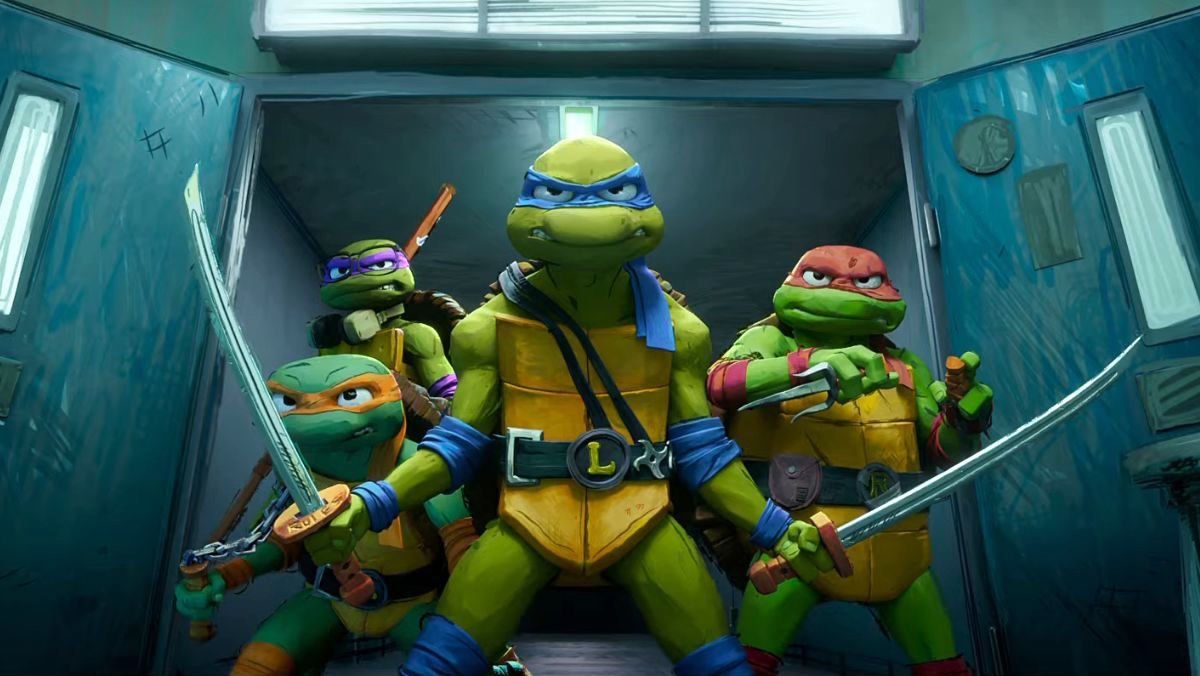 Jeff Rowe, who also directed and co-wrote Mutant Mayhem will direct the movie sequel. Chris Yost (The Mandalorian, Thor: Ragnarok) and Alan Wan (Rise of the Teenage Mutant Ninja Turtles and the 2012 Teenage Mutant Ninja Turtles series) will serve as executive producers and showrunners. Lukas Williams will oversee both the series and sequel for Point Grey Pictures. This is the company of Seth Rogen and Evan Goldberg, who've also brought us The Boys and soon, Gen V. The last few live-action projects with the Turtles didn't land as expected. It seems Paramount is really looking at animation as the Turtles' future.
Returning from Mutant Mayhem for the Paramount+ series are Micah Abbey, Shamon Brown Jr., Nicolas Cantu, and Brady Noon as the turtles. According to the official description for the series, the heroes in a half shell will be challenged like never before. Leo, Raph, Donnie, and Mikey each choose to forge a path alone for the first time. New dangers will await them, but they'll also reunite with old friends to take on new threats. The Turtles will discover who they really are when they don't have their brothers at their sides.
Teenage Mutant Ninja Turtles: Mutant Mayhem hits theaters on August 2. We expect the new streaming series to premiere sometime in 2024, just in time for the Turtles' 40th anniversary.