Bajaj Trademarks 3 New Names, EVs In The Making?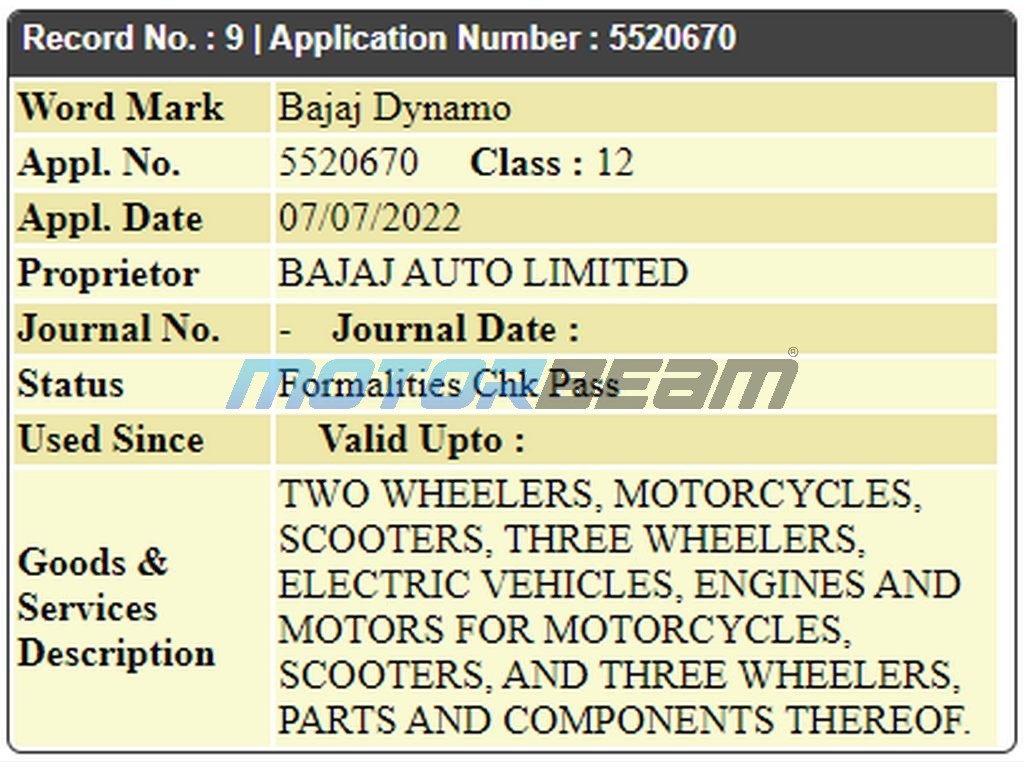 Bajaj trademarks Dynamo, Tecnica, and Technik names, they could be the company's upcoming EVs
Bajaj has trademarked Dynamo, Tecnica, and Technik names and they could be the company's upcoming EVs.
Bajaj Auto, which has become quite dormant in the IC space in the last few years, is betting big on EV technology and exerting maximum focus on the same right now.
Just over a month back, the company started operations at its newly opened EV manufacturing facility in Akurdi, Pune. Being set up at an initial investment of Rs. 300 crores, the facility will make 2.5 lakh EVs per annum.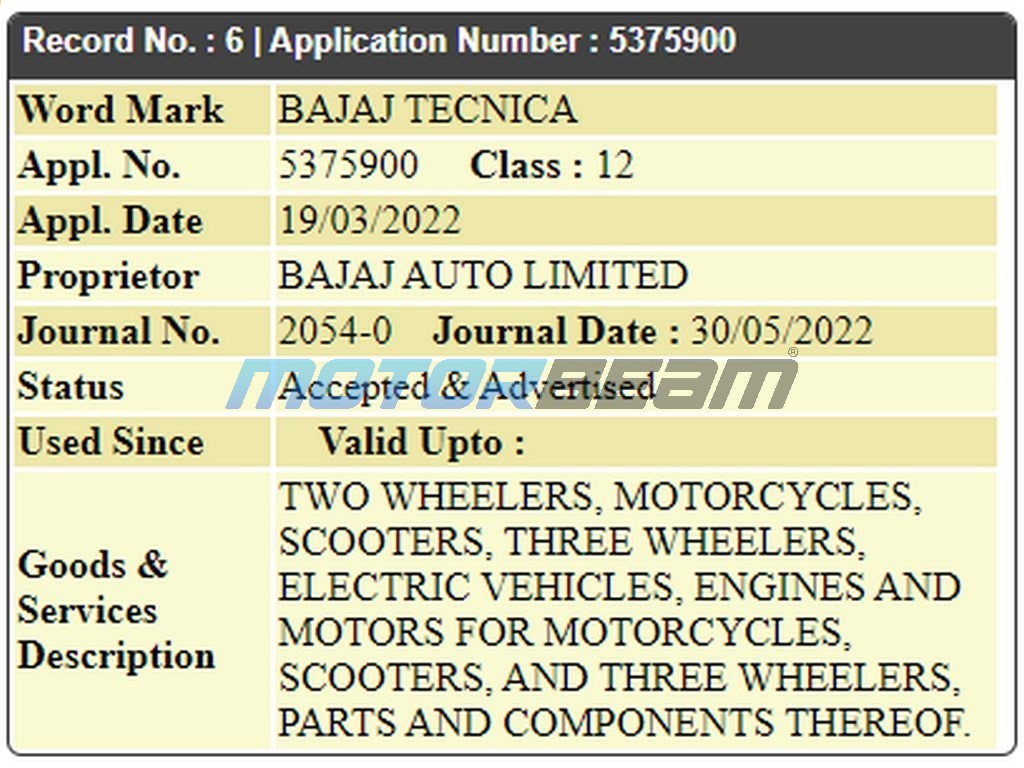 In the long run, its capacity can be expanded to 5 lakh units a year, according to the brand. At present, Bajaj, which is the largest 2-wheeler exporter of the nation, is producing around 2000 units of the Chetak every month.
Earlier, the company said it would roll out a new EV every single year for the next 4-5 years while the current Chetak will also be renewed in time. But, Bajaj doesn't want to be too aggressive with the launches as it feels government subsidies won't last forever.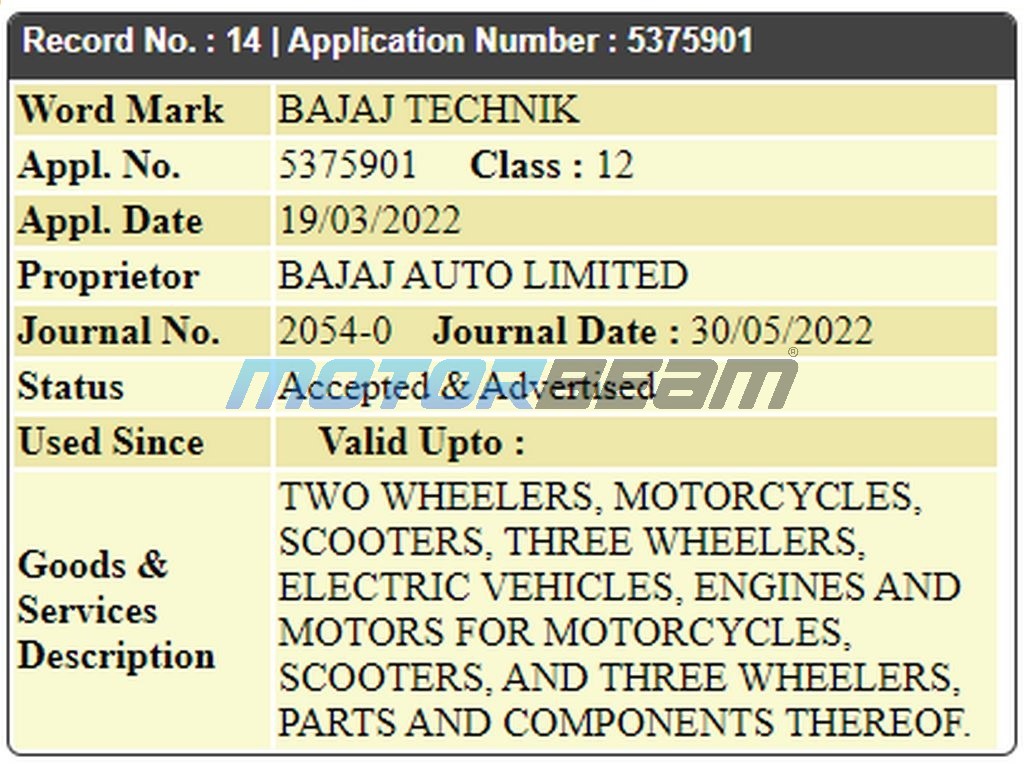 It wants to get its EV technology right first and create products that sustain on their own merit. According to the Chetak maker, EVs are not profitable at least at the moment and they won't be mass sellers either.
When we connect all these dots, the upcoming EVs from Bajaj be it the Dynamo, Tecnica, or the Technik won't play the numbers game against the startups like Ola and Ather but will be reliable products striking the right chord with buyers.
All the 3 could be scooters. While the Dynamo seems like a mature product like the Chetak, the Tecnica and Technik could be funky products with all the embedded electronics and rider assist systems.