Ola S1X Launched – MoveOS 4, Bike Concepts Revealed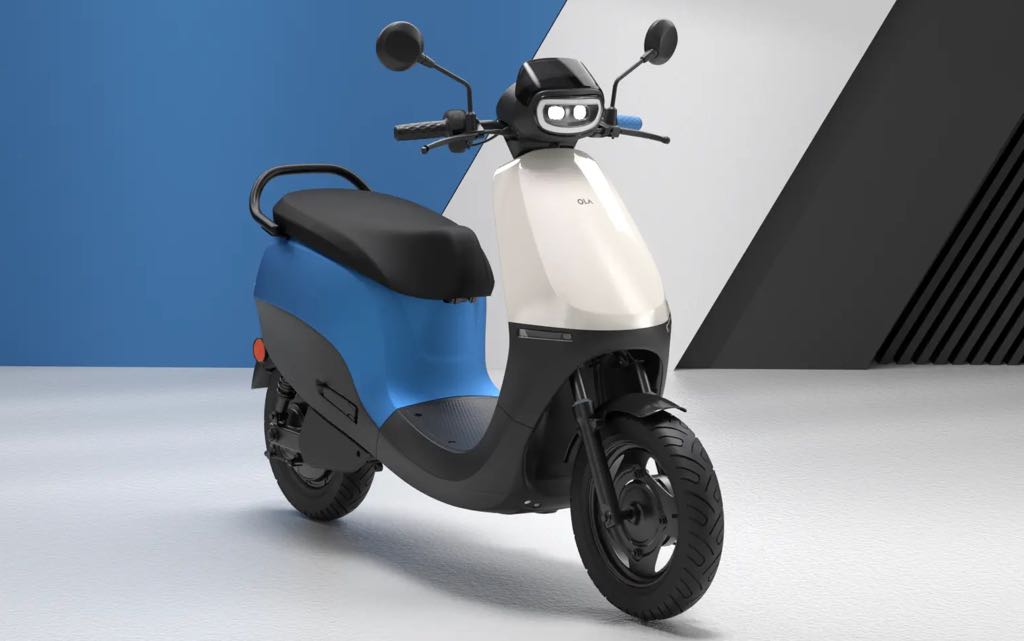 Ola S1X launched, price revealed along with new updates to the lineup
Ola has launched the new entry-level S1X with a starting price of Rs. 80,000/- (all prices ex-showroom & introductory). Ola S1 Pro has also been updated with new mechanicals. They have introduced the new MoveOS 4 and also showcased four bike concepts at a customer event.
Ola S1X
Ola S1X will be available in three variants – 2 kWh, 3 kWh and S1X+. These are priced at Rs. 80,000/-, Rs. 90,000/- and Rs. 1,00,000/- until 21st August. After that, the EV maker will add Rs. 10,000/- to the pricing.
The 2 kWh variant offers a claimed 85 km/hr top speed, 0-40 km/hr in 4.1 seconds and a claimed range of 91 km. The 3kWh battery pack variants of Ola S1X get the same specs as Air with 0-40 km/hr in 3.3 seconds, 90 km/hr top speed and claimed range of 151 km.
It comes with drum brakes at the front and rear, telescopic front suspension and twin shock absorbers at the rear. All the scooters are now based on 'Gen 2' e-scooter platform.
To cut costs and make it more affordable, Ola offers LCD display on the scooter compared to TFT display on Air and Pro variants. It also gets unpainted black plastic panels to save costs.
Key differences between S1X and S1X+ – 3.5-inch LCD display vs 5-inch LCD display, keyless unlock vs physical key unlock, with smart connectivity vs without smart connectivity.
You can book the Ola S1X from today and deliveries will commence from December. The S1X+ can be booked starting today and deliveries will start from September.
Ola S1 Pro
Ola has launched the S1 Pro Gen 2 which comes with a price tag of Rs. 1.48 lakhs (ex-showroom). The flagship scooter now gets some performance and range updates with the new platform.
The top speed of the scooter has gone up from 116 km/hr to 120 km/hr. Does 0-40 km/hr in 2.6 seconds which has dropped from 2.9 seconds. The range of the scooter has also increased by maintaining the same capacity of 4 kWh. It now offers a claimed range of 195 km that was previously 181 km.
The price of the S1 Pro has increased by Rs. 8000. It can be booked starting today and deliveries will commence from mid-September.
MoveOS 4
Ola has introduced new software update MoveOS 4 that will roll out in its beta version from 15th September.
It will get new features including new Ola Maps with navigation system, Find My Scooter feature in which you can locate your scooter, navigate to it via phone and also share the location of the scooter to others.
There is a new Concert Mode where you can connect multiple Ola scooters together in one place and it will synchronise the music with all the scooters and start a light show. We have seen this feature in the Tesla cars as well.
You can also setup Geofence, Timefence and access profile controls in the new software update. The new update will also offer dark mode in the app.
Another interesting feature is tamper detection where the scooter alerts the owner with notification and also plays live audio. The tamper detection graphic also displays on the scooter to warn the person tampering the scooter.
There is a Care Mood that will display how much money you have saved and how eco friendly you have been while riding the electric scooter. Ride Stats will show you how much CO2 you avoided, total km regen, achievements, etc.
Electric Bike Concepts
Lastly, the electric two-wheeler maker showcased four electric bike concepts – roadster, cruiser, adventure and supersport. The timeline for the production versions are not known yet but one of the slideshow said 2024 launch.