Jaguar F-Pace S R-Dynamic Driven!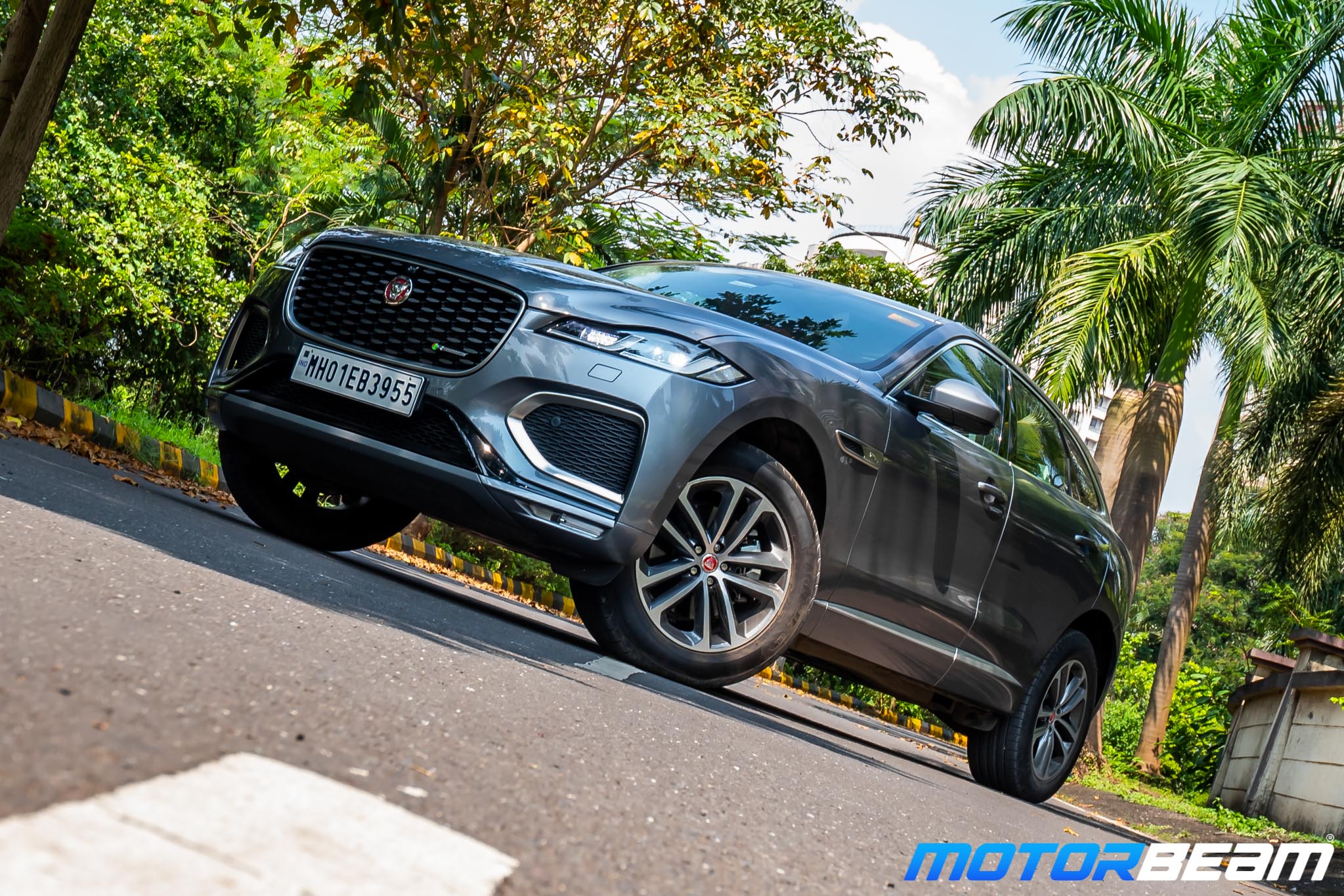 The Jaguar F-Pace has been around since a really long time now. This SUV was first launched in 2016 and when JLR brought it down to India, they used to offer multiple petrol and diesel engines including some really tasty 3.0-litre units. Things have changed though, and the vehicle got a mild update in 2021 and now, in 2023, it is sold in only a single trim in India. We get the S R-Dynamic version which is offered with either a petrol or a diesel engine, both being 2.0-litre units.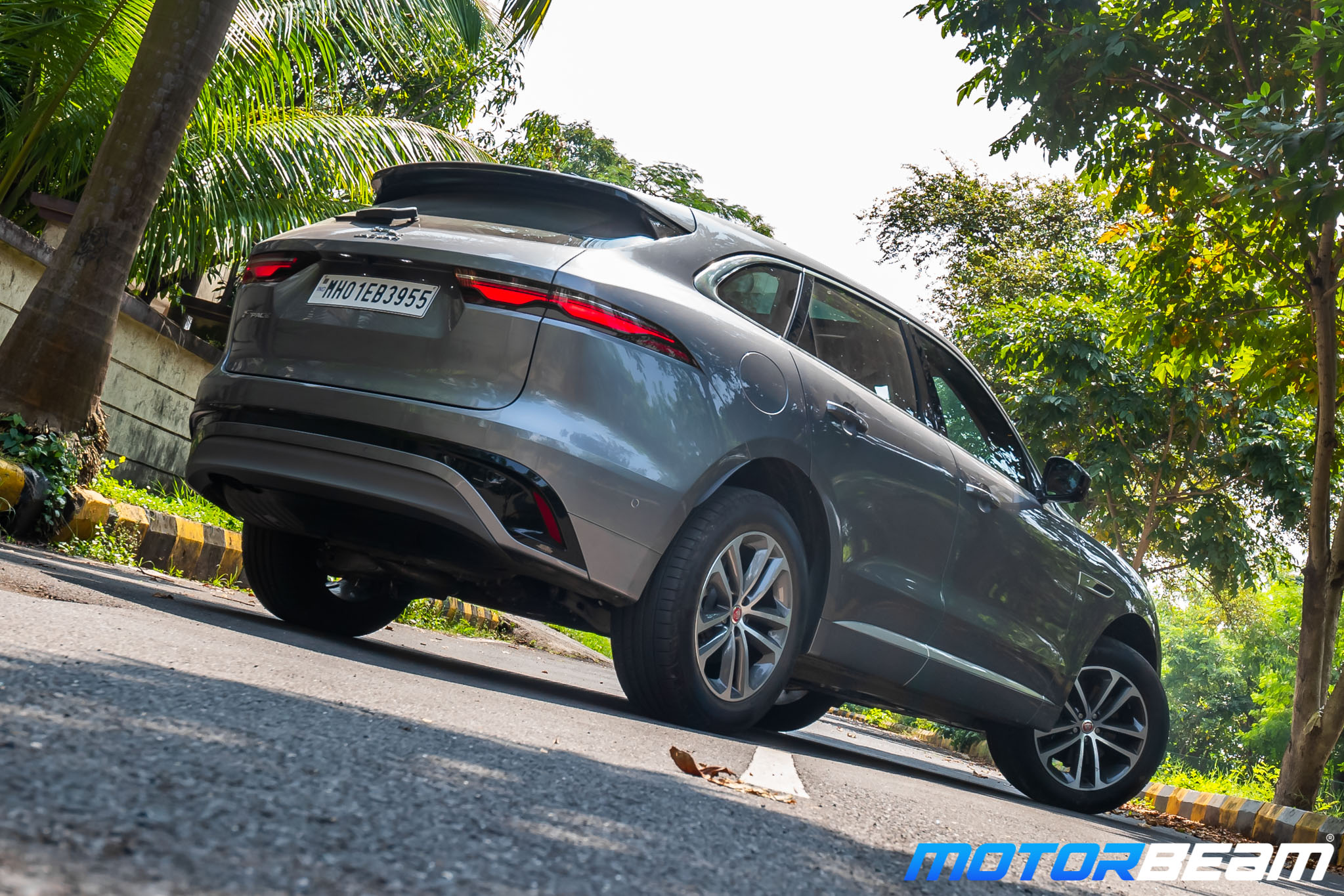 The Jaguar F-Pace S R-Dynamic petrol landed on my doorstep one fine winter morning and I couldn't help but notice that even though the design is fairly old, it looks neat for sure. The F-Pace isn't a very common sight on our roads but it's not rare either and most cars I've seen are either Fuji White or Firenze Red. This Eiger Grey shade looks pretty good too. So what exactly are the changes on the outside? Slimmer lights, sportier bumpers and redesigned 19-inch alloy wheels. Nothing major yet enough subtle changes because why fix something that ain't broken.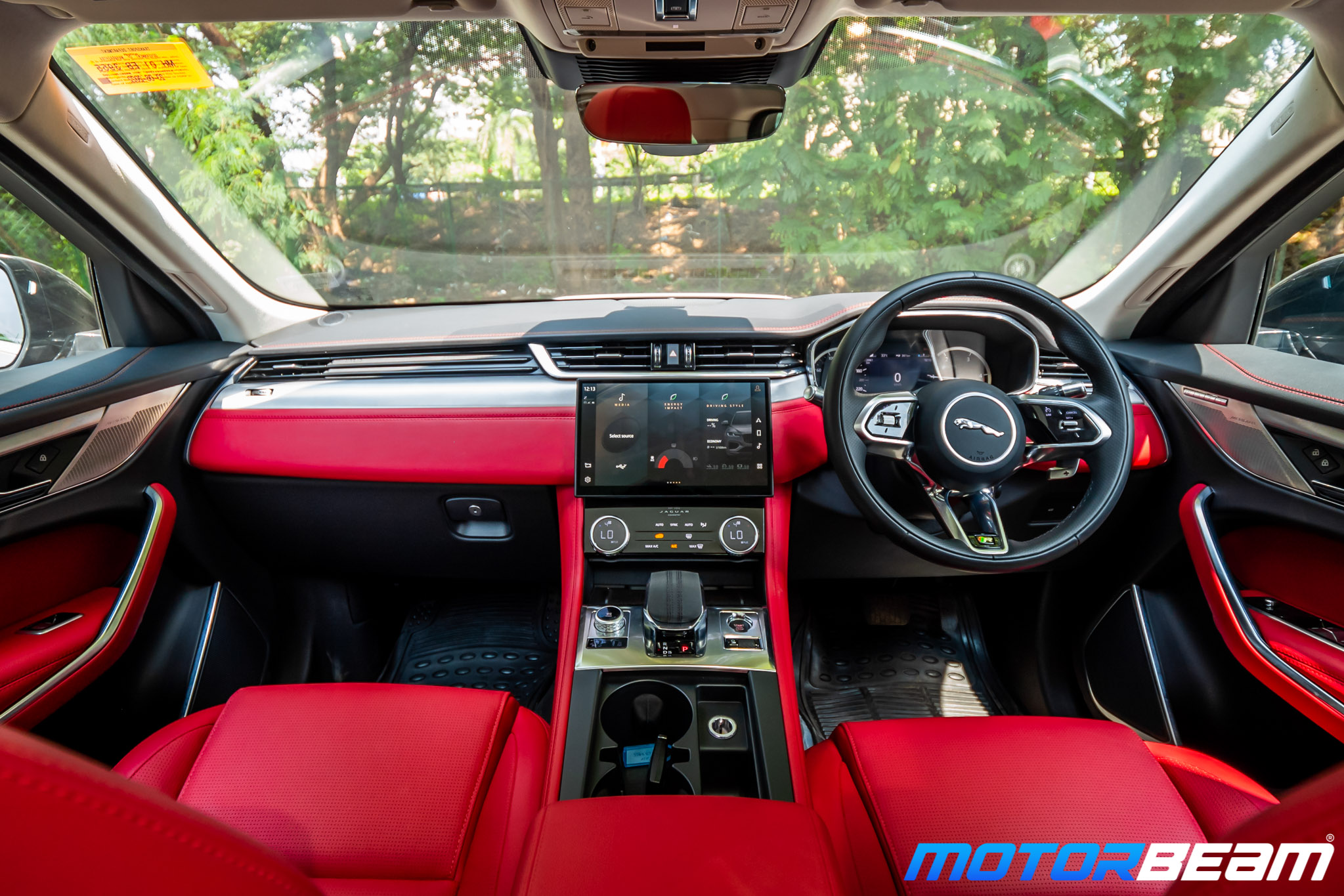 The story is completely different on the inside though. The dashboard got a major revamp and the new design including that of the centre console is something that feels at par with the exterior of the car. It is luxurious enough and not just this, the materials are top notch, well most of them are! You get enough soft touch materials all around and the new centre console looks crisp!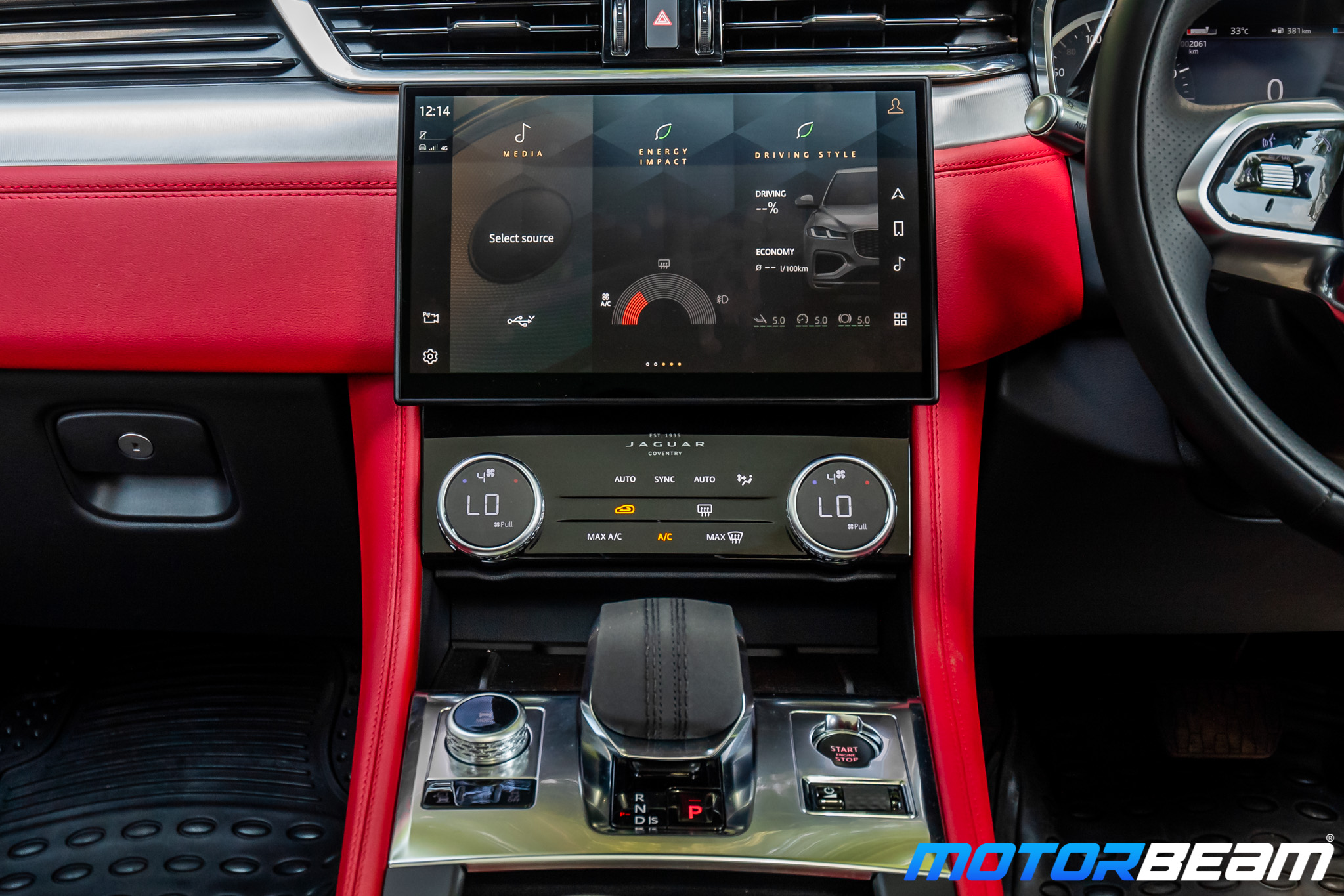 With this, the automaker has also given the F-Pace a new Pivi Pro touchscreen infotainment system with a much better screen that not only has a better resolution but also has nice graphics and is more intuitive to use. The sound quality is a fair 8/10 though the screen does seem to have some minor niggles. The AC controls have also been changed though the knobs feel a bit plasticky and some premium touches here would have been welcome. The rotary gear knob has also been replaced by a stubby gear shift knob that sits comfortably in your palm.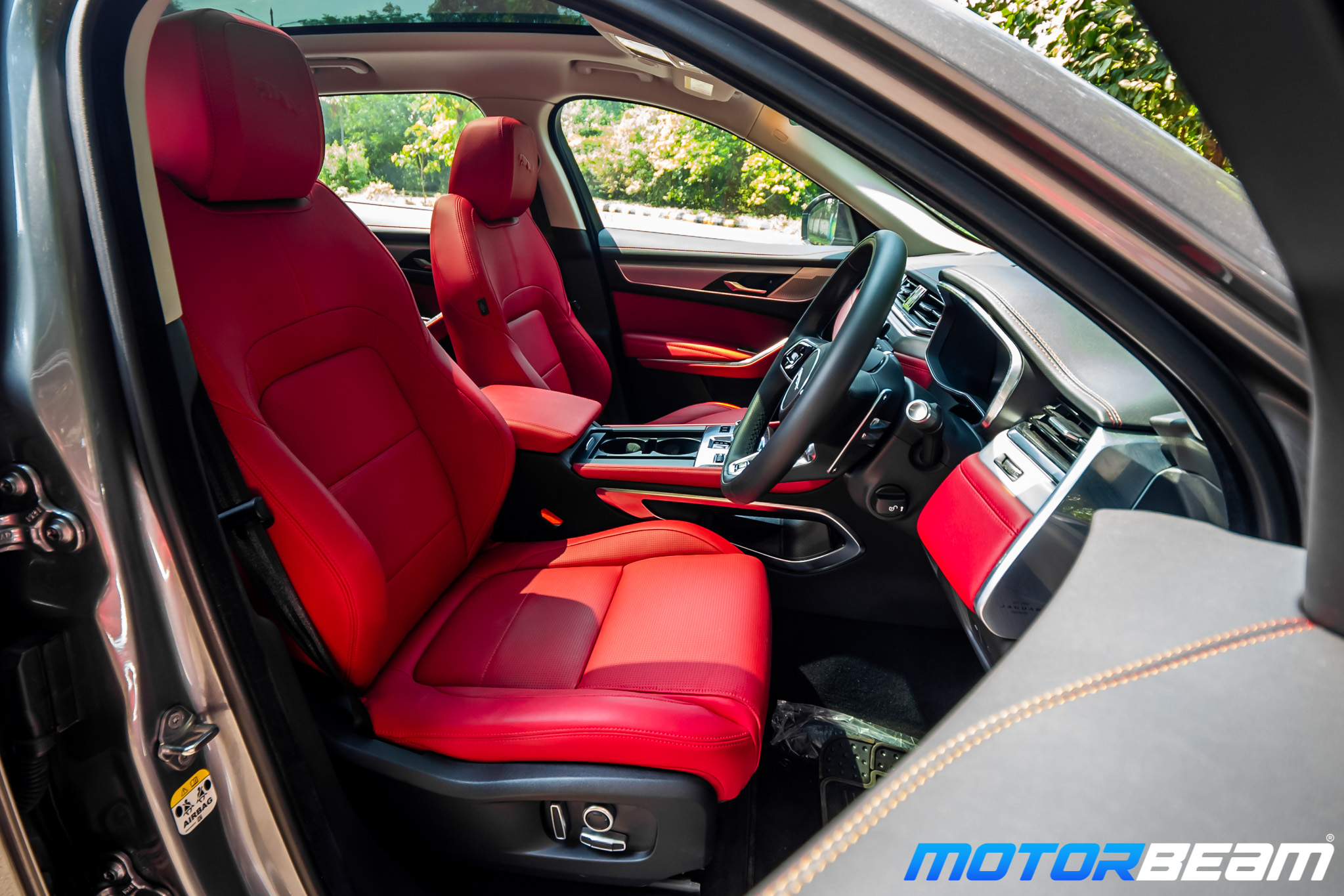 Some minor changes have also been done to the door storage areas and apart from this, space inside the cabin is of course the same as before. You get large and comfortable seats both at the front and the rear. The driving position is sporty for sure, you do sit high up but not as much as a full-blown SUV and the wide windscreen offers a great field of view. The rear seats are also good on space. Head room feels sorted and knee room is more than adequate too. The red leather upholstery feels rich!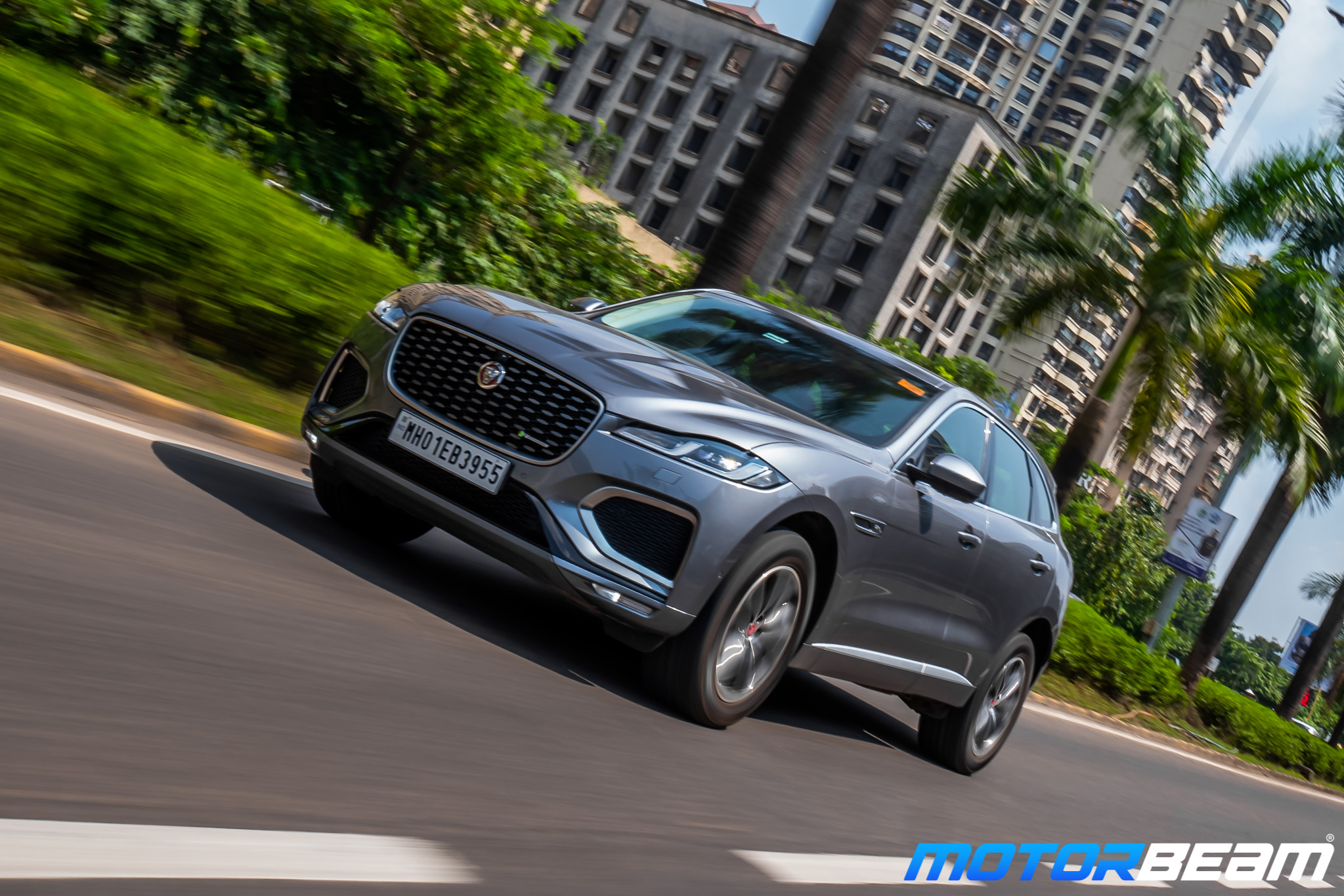 No mechanical changes have been done as such. The car I drove came with the standard 2.0-litre, 4-cyl, petrol engine that delivers 250 PS of power and 365 Nm of torque which are decent numbers but nothing extraordinary. I found the engine to be very refined and it delivers power in a linear power. There are no sudden bursts of power when you mash the throttle but the F-Pace feels confident enough on highways doing long hauls. Overtaking is also very easy and power is actually adequate, but if you have such good dynamics, you crave for more power too, right?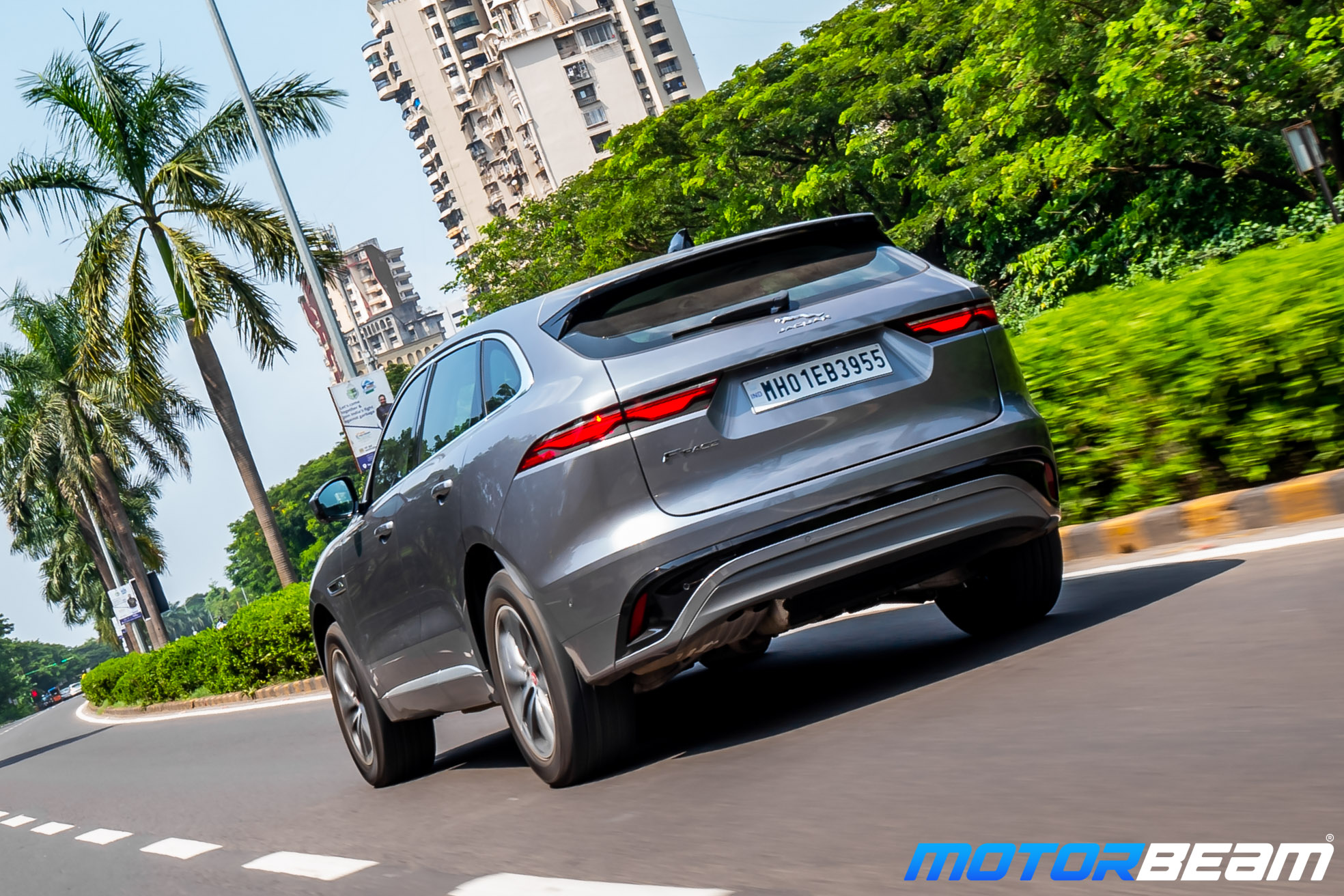 You get the usual bouquet of driving modes that alter the engine's performance and the vehicle's dynamics and even generally, the F-Pace is a fairly sporty car to drive around. It does have some body roll because of its height and ground clearance but it has very good poise and can take corners fast. Slot it into Sport mode and it starts feeling more eager and I particularly had fun pushing it on the ghats of Lonavala. The steering has some heft to it and the feedback that it offers is nice too.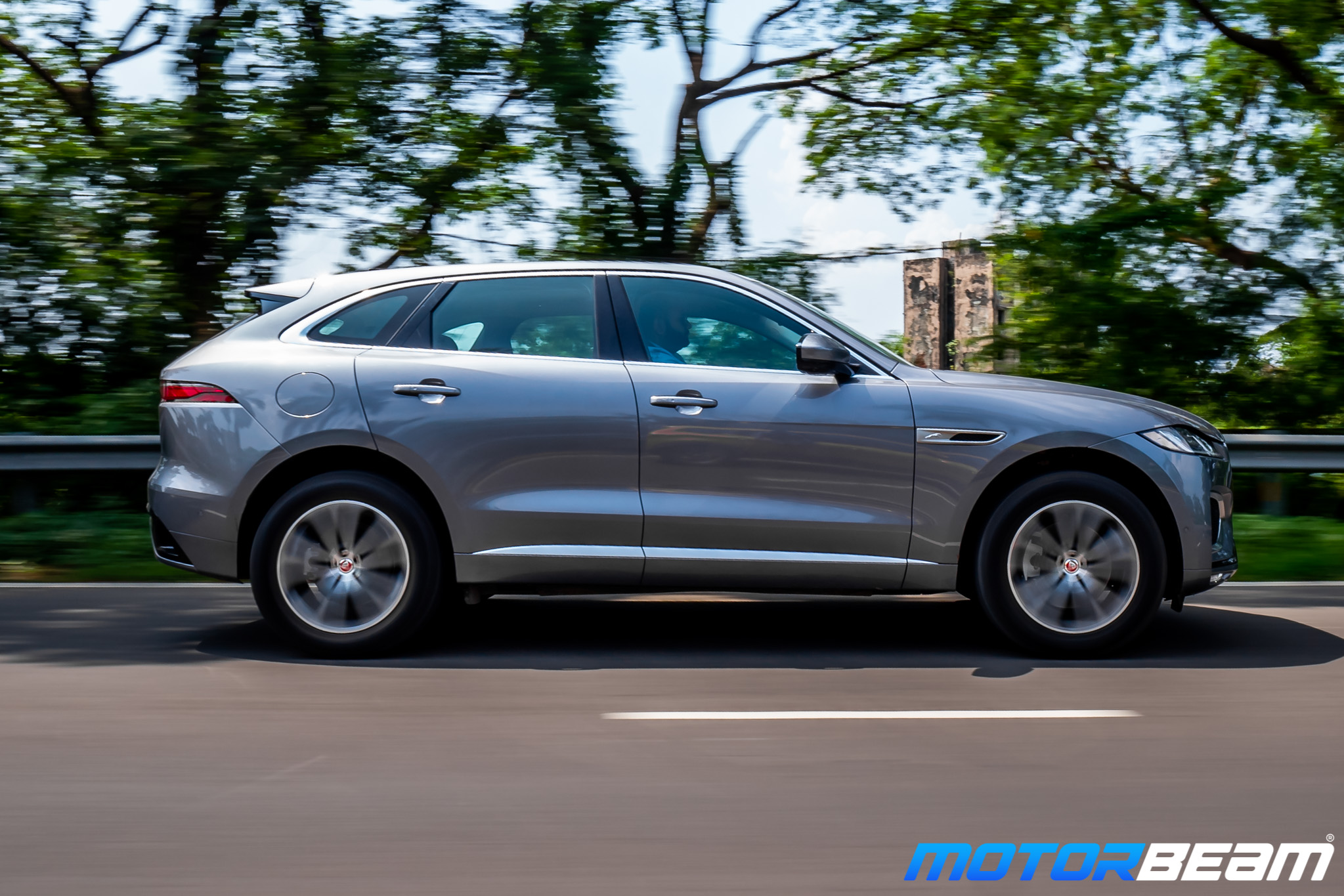 So yes, the Jaguar F-Pace doesn't have skin deep changes but minor enhancements that make it a better product. In India you get only the 2.0-litre petrol and diesel engines at the moment which is a bummer because globally this same car gets a large choice of powertrain options. In fact, even here it used to get 3.0-litre, 6-cylinder engines around 2017 and I remember having massive fun with the 30d variant. Nonetheless, the F-Pace is a nice premium car if you can afford it (both the variants cost a little over Rs. 90 Lakh OTR) but competition is tough in form of the Mercedes GLE, BMW X3, BMW X5, Audi Q5, Audi Q7 and Volvo XC60. Which one would be your pick out of these?