MotorBeam today ranks among the top 3 digital automotive content brands in the country.
However, our beginnings were very humble. What started off as a personal blog on anything automobile now is a fifteen man army churning out content on multiple platforms. Our team is constantly aware of the need of honest and unbiased content and that's been the driving force to get us to the standing we have today.
Today MotorBeam has become a highly engaged platform with engagement being more than all other automobile portals combined. We are helping buyers, users and enthusiasts in getting all the information about cars and bikes, whether it be news, reviews, analysis or fun engaging entertainment in both text and video format.
We absolutely love what we do and have some really cool people on board with us. You can find out about them below.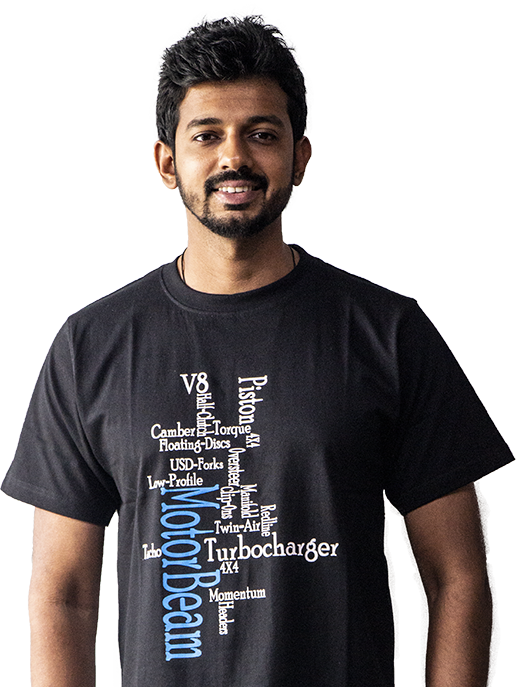 Faisal Khan is the founder and CEO of MotorBeam. He is an MBA in Finance from Symbiosis, Pune. His passion for cars and bikes dates back to when he was 2-years old, the age at which he started driving his baby cot across the house by pushing it. Faisal loves everything that has wheels, be it a 2-wheeler or a 4-wheeler. He enjoys watching Formula 1 and MotoGP and really doesn't care who wins as long as there is some excitement and overtaking. He is also a foodie and an avid marathon runner. We at MotorBeam call him insomniac because he is available almost round the clock.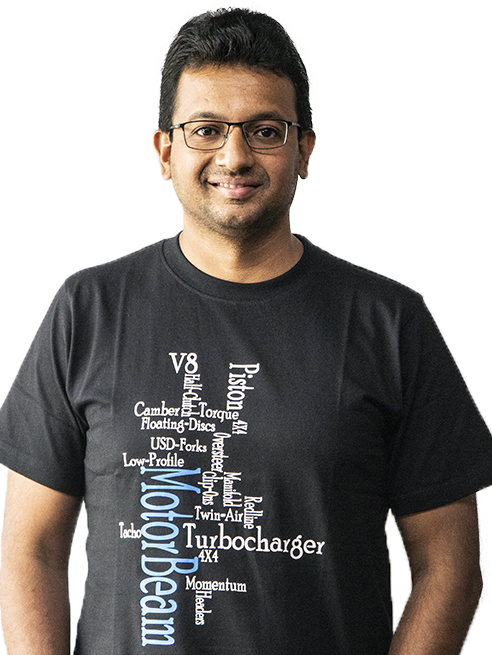 Dr. Javeid Ali Khan is a dental surgeon by qualification and the COO at MotorBeam. From the curves of the tooth to the curves on the road, he is known to hit the apex, just about every time. His love for cars dates back to the time when he was 5-years old and doctors found RACING DNA in his blood on a routine examination and has been into karting since his kindergarten days. Formula one is his passion and is the best way to complete his weekend. He loves to travel, see new places and meet new people. We at MotorBeam call him the communication expert because Javeid loves to talk.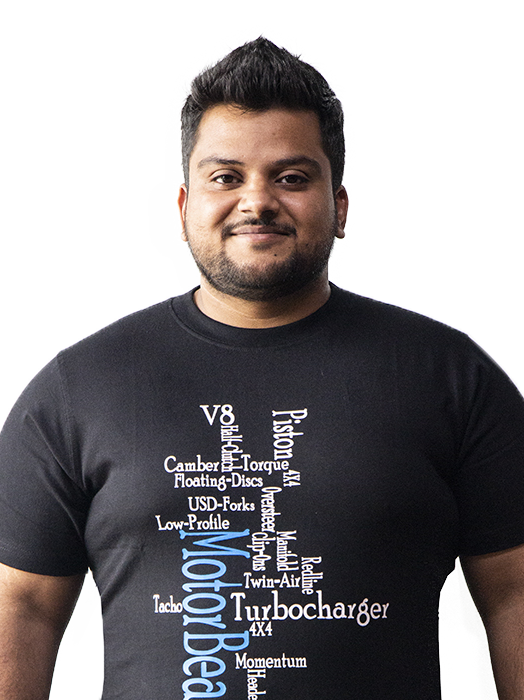 Aariz Rizvi is the assistant editor of MotorBeam and enjoys driving cars, regardless of their displacement, cylinders, size, type, etc. BUT when you talk about his favourite car, it's the one and only Tata Safari, which is his childhood crush. Heck! Even the German SUVs can't catch his attention when he's behind the wheel of the Safari. He is an off-road junkie, big-time foodie, Apple fanboy and an avid photographer. People appreciate his driving skills and his dependable demeanour, that's why we at MotorBeam call him the wall because he is unfazed, keeping his calm in all situations.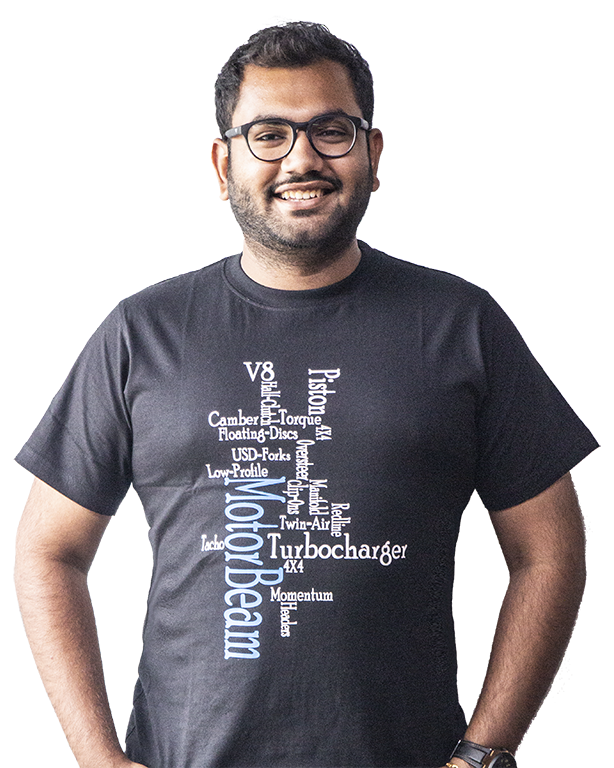 Parth Gohil is the associate editor of MotorBeam and loves track days and his favourite track machines are the BMW M4 and Mercedes-AMG C63s but out on the road, he loves driving big SUVs. He loves travelling and has gone out on long road trips to various states in India and he's even done a road trip to Bhutan. He'd like to have 3 cars in his garage – a sporty yet practical sedan, an SUV for road trips and a performance hatchback for short drives. He's also our used car expert and is always scouting for a steal deal on a performance car. We at MotorBeam call him the dependable because no matter what, he always reaches office before everyone else.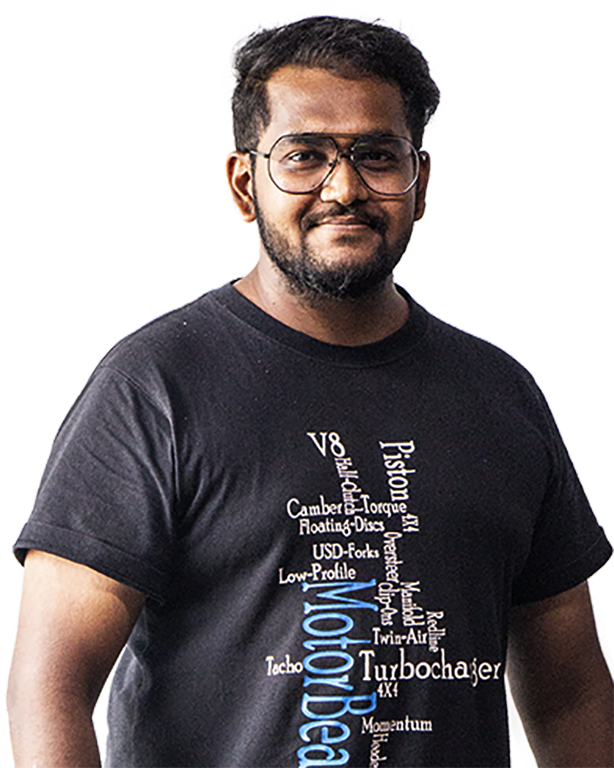 Dhanil Vira is the 2-wheeler editor at MotorBeam, he is a computing freak in the head and an avid motorcyclist at the heart. Dhanil likes to ride each and everything that comes on two wheels and will not hold back to try new things as he loves riding and sampling all kinds of motorcycles. Dhanil prefers riding smaller motorcycles more often than superbikes and believes in the fact that smaller motorcycle are more fun as you can go all out and still be in control. Dhanil likes to travel and explore new places whenever possible. We at MotorBeam call him the rider because he is almost always with his lid on.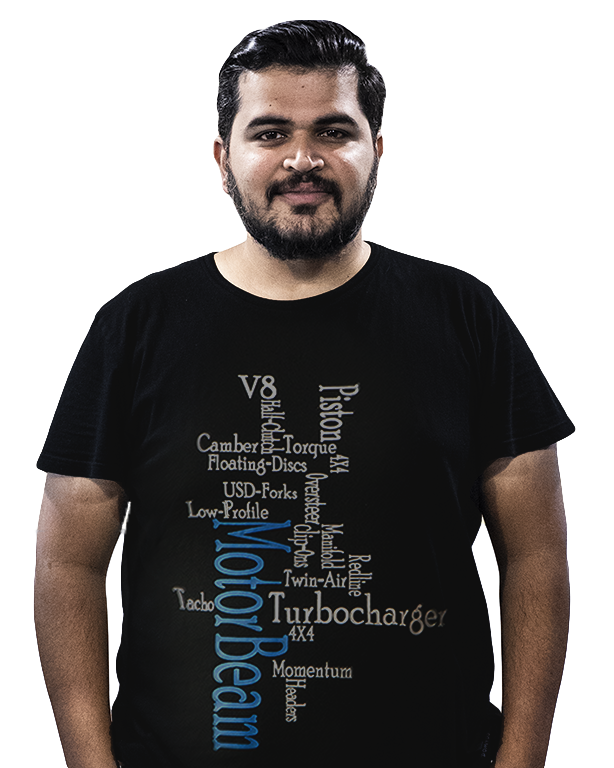 Gandhar Patwardhan can be found editing and producing videos most of his time but he does manage to fill up the space with his passion for motorcycles and music, the former is quite evident by his long commute to office everyday on his Himalayan. He prefers to get out of the city on weekends and explore hidden, offbeat places. He likes to capture and project the exact same feel an individual gets with vehicles. Gandhar's funda for a 'break even life' is work hard and party harder. We at MotorBeam call him transition because he loves playing with transitions on his edits.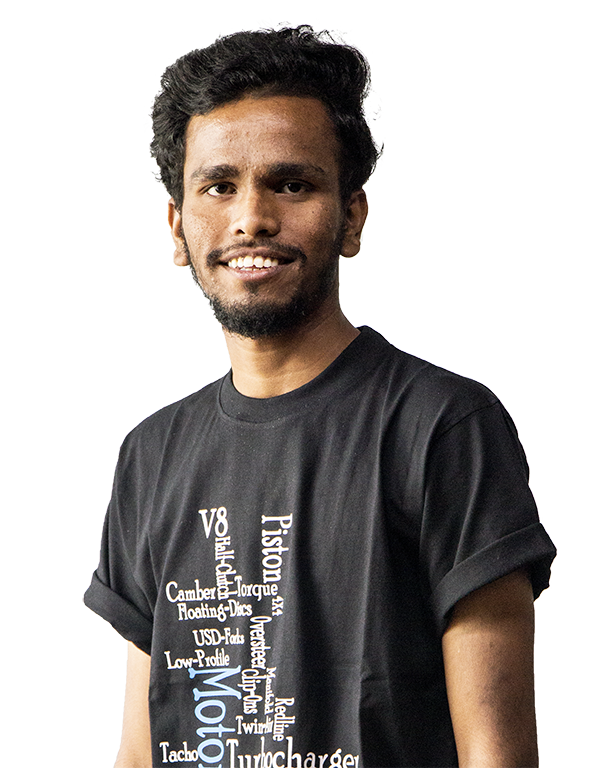 Zuber Khan is a mass media graduate who started doing photography as a freelancer. He earlier worked for a digital agency as a social media executive and when we hired him, we had little clue about him. But as they say, the gamble paid off well as Zuber talks less and does more, right from handling our social media to editing pictures, he also shoots and the only thing in his mind is to click the perfect shot. He loves adventure bikes and also likes to travel. We at MotorBeam call him Zooby (honestly, just Dhanil calls him that).